10 Reasons to Visit SeaWorld Orlando's Christmas Celebration
November 10, 2023
SeaWorld Orlando is ringing in the holiday season with our Christmas Celebration event! Now through January 2- visit our park turned Winter Wonderland where there are things to do for all! Enjoy some of our one-of-a-kind holiday experiences along with the thrills of a theme park. If you're looking for a reason to spend the holiday season at SeaWorld, here are the top 10 reasons why a visit here should be on your list of things to do!
1. Enjoys thousands of Christmas Lights - SeaWorld is transformed into a winter wonderland with dazzling lights, festive decorations, and themed displays, creating a magical holiday atmosphere. Each area of the park is themed with both its oceanic and festive lights to ensure a sea of lights for all guests this holiday season.
2. Live Entertainment - Enjoy spectacular shows featuring all things holiday cheer! Enjoy some holiday music, dancers on ice and more! Fan favorites like O Wonderous Night and Winter Wonderland on Ice make a return creating magical holiday memories for the whole family!
3. Meet Santa - Have the unique experience of meeting and taking pictures with Santa himself! Travel to the North Pole to spend some time with old Saint Nick and his elves!
4. Christmas Market - Explore Christmas markets featuring a variety of seasonal merchandise, handcrafted gifts, and delicious holiday treats. It's a great place to do some holiday shopping!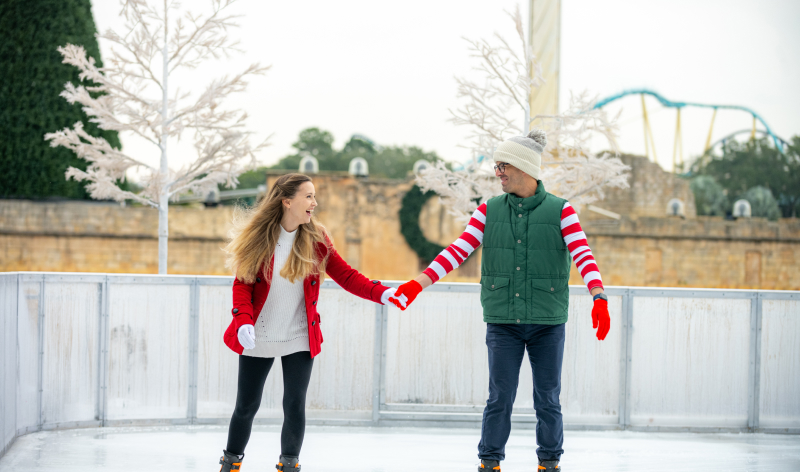 5. Ice Skating - You and your family can skate alongside SeaWorld's central lagoon throughout the day in our beautiful winter wonderland- a unique outdoor experience!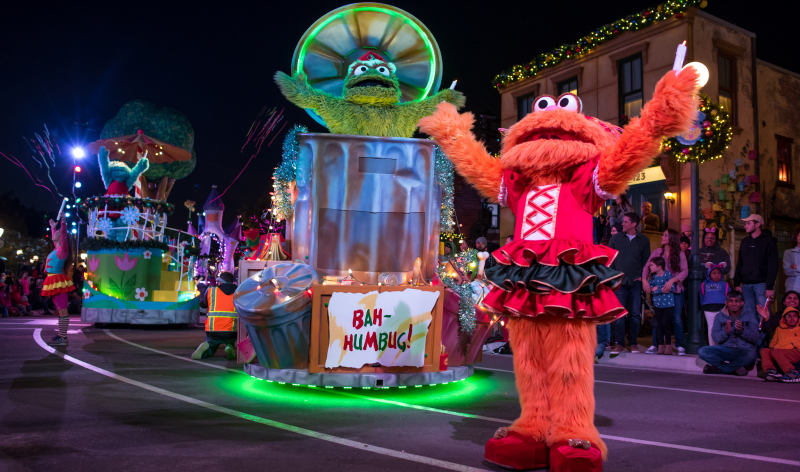 6. Holiday Parade - Join Elmo and friends for the Sesame Street Christmas Parade! Featuring exciting dances, music and festive floats!
7. Fireworks Spectacular - End your evening at SeaWorld Orlando with our Holiday Reflections Fireworks. For a special evening, enjoy a VIP fireworks viewing with Cookies, Cocoa & Milk featuring a holiday guest.
8. Rides and Attractions - Looking for some thrill this festive season? Enjoy some exciting attractions while celebrating the holidays! Ride the all-new surf coaster Pipeline and catch some coaster waves with this one-of-a-kind coaster experience!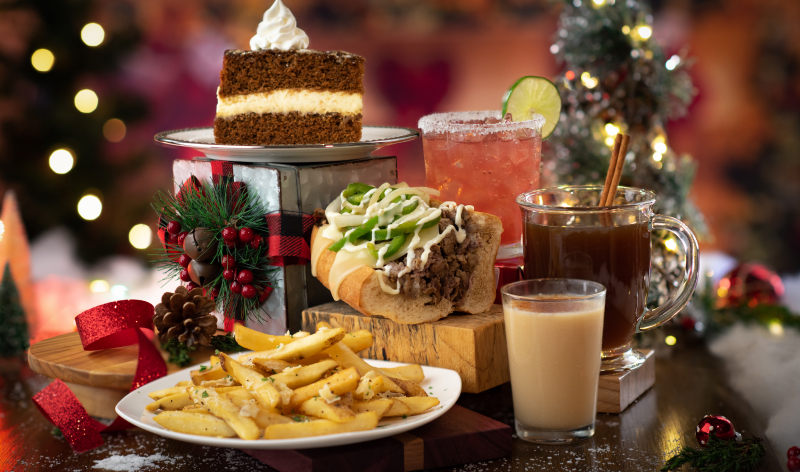 9. Festive Foods and Sips - Take a stroll around the park and enjoy some holiday themed delights! Treats such as Frozen Hot Chocolate and Santa's Mini Apple Pie are available throughout our Christmas Celebration! Visit each food hut and explore our Sampling Lanyard upgrades for more treats for your buck!
10. Enjoy one-of-a-kind Upgrades - Experience all the highlights of the Christmas Celebration with the exclusive VIP tour! Enjoy holiday highlights including Dinner with Santa, reserved seating at select holiday shows plus a photo key to capture all the festive memories! For those who want it all, the Christmas Celebration VIP tour is just for you! Did we mention there is a private tour guide to ease your experience? If you're looking for additional exclusive Christmas offers, SeaWorld has an array of lively upgrades for the young and young at heart.