SeaWorld is one of the largest marine animal
rescue organizations in the world.
Highest standards of care
Our care team consists of hundreds of professional animal behaviorists, aquarists, zoologists, veterinarians, and dieticians. What we have learned from caring for such a diverse set of animals over nearly 60 years is what informs the success of our mission, including rescue, rehabilitation, and return.
Accredited & certified
Our marine animal habitats and animal practices are independently accredited, reviewed, audited, and certified by premier zoological and animal welfare organizations. This ensures that we not only meet, but exceed, the highest standards of animal care, anywhere. According to AZA, fewer than 10% of the ~2,800 animal exhibitors licensed by the USDA in the U.S. have met their standards, and we are one of them.
40,000 rescues & counting
Available 24 hours a day, every day of the year, our dedicated team of animal care, veterinary and animal rescue experts will always answer the call.

We're committed to protecting these incredible animals and their habitats, ensuring our promise to you: a visit to SeaWorld is a visit you can feel good about.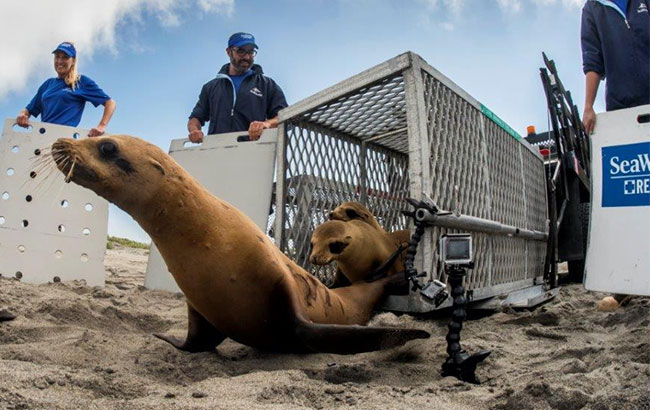 Learning

together

Dive deeper into the animal kingdom with our learning library, full of free educational activities, videos, coloring pages and so much more.