Limited time: Buy SeaWorld, Get Aquatica FREE!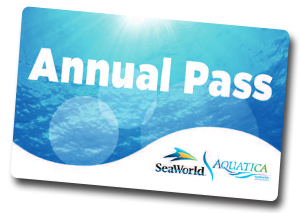 With an Annual Pass, you can watch your favorite shows, ride your favorite rides, and greet your favorite animals again and again.

Buy an Annual Pass
Your Visit Makes a Difference
Join the fun with SeaWorld's new pin trading program. Buy and trade to collect your favorites.
Learn More
Get up close to
Killer Whales
Get even closer to these majestic animals by embarking on a behind-the-scenes tour or enjoying a delicious meal at Dine with Shamu.
On Call 24/7/365
Our Mission
For more than five decades, the SeaWorld Rescue team has provided a second chance at life to more than 31,000 animals, always with the goal of rehabilitating them and returning them to the wild.